Symposium B-7


Soft Actuators and Related Energy-Conversion Materials
Organizers
Representative
Kinji ASAKA

The National Institute of Advanced Industrial Science and Technology (AIST)

Hidenori OKUZAKI

Yamanashi University
Co-Organizers
Ryo YOSHIDA

The University of Tokyo

Tetsu MITSUMATA

Yamagata Unviersity

Takahisa TAGUCHI

National Institute of Information and Communications Technology (NICT)

Kunitomo KIKUCHI

Wakayama University

Kentaro TAKAGI

Nagoya University

Norihiro KAMAMICHI

Tokyo Denki University
Correspondence
Jun-ichi MAMIYA

DIC Corporation(junichi-mamiya@ma.dic.co.jp)
Scope
Soft actuators are devices based on polymer-based materials whose size or shape can change in response to various stimuli such as thermic, electric, light-, magneto, and chemical ones. Soft actuators have many advantages as compared to conventional actuators and are expected to many emerged applications such as various biomedical, MEMS, portable electronics, etc. This symposium will cover recent progress of research and development on materials, devices, control methods and applications of soft actuators. This symposium will also cover the research and development of those of related topics including mechanical sensor and energy harvesting using soft materials. This symposium will also cover current researches of actuators based on bio-materials as future perspectives of artificial muscle technology.
Topics
Polymer Actuators
Polymer Mechanical Sensors
Polymer Energy Harvestors
Bio-materials
Artificail Muscles
Keynote Speakers
Smela ELISABETH

University of Maryland

Ryo YOSHIDA

The University of Tokyo

Kenji URAYAMA

Kyoto Institute of Technology
Invited Speakers
Kinji ASAKA

AIST

Hidenori OKUZAKI

Yamanashi University

Tetsu MITSUMATA

Yamagata Unviersity

Kunitomo KIKUCHI

Wakayama University

Kentaro TAKAGI

Nagoya University

Hidemitsu FURUKAWA

Yamagata Unviersity

Hyacinthe RANDRIAMAHAZAKA

Université Paris Diderot

Frédéric VIDAL

Université de Cergy-Pontoise

IlKwon OH

Korea Advanced Institute of Science and Technology (KAIST)

Wei CHEN

Suzhou Institute of Nano-tech and Nano-bionics
Sponsors
TOKYO ELECTRON
Rigaku Co.,Ltd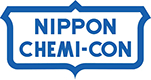 Nippon Chemi-Con Corporation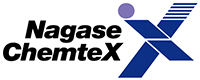 Nagase ChemteX Corporation
Exhibitors



IKA JAPAN K.K.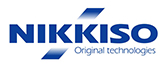 NIKKISO CO., LTD.