Symposium B-2


Ceramic Materials for Biomedical Applications
Organizers
Representative
Kunio ISHIKAWA

Kyushu University
Co-Organizers
Mamoru AIZAWA

Meiji University

Masanori KIKUCHI

National Institute for Materials Science (NIMS)

Kimihiro YAMASHITA

Tokyo Medical and Dental University

Besim BEN-NISSAN

University of Technology Sydney

Leng YANG

Hong Kong University of Science and Technology

Bikramjit BASU

Materials Research Center, Indian Institute of Science
Correspondence
Yuki SHIROSAKI

Kyushu Institute of Technology(yukis@lsse.kyutech.ac.jp)
Scope
In the last four decades, major advances in the developments of medical materials including the innovation of ceramic materials for skeletal repair and reconstruction have been achieved. Innovation of bioceramics, not only for the skeletal tissues but also for soft tissues, has been interpreted to significant increases in the number of patents and publications in the medical and dental fields. The bioceramic materials used in those fields include conventional sintered materials, glasses, glass ceramics, non-sintered materials, ceramic/polymer bioactive composites, and hybrids in the form of bulks, granules and coatings with porous and dense structures. In this symposium, we will mainly focus on novel bioceramics as medical and dental devices for the repair and reconstruction of defected tissues as well as therapeutic ceramics such as drug carrier and magnetic particles, but not limited to them. The discussion will also cover the relationships between the materials and tissue or cell behaviors.
Topics
Bioceramics
Biomaterial
Biological Reaction
Cell Behavior
Biomimetics
Keynote Speakers
Atsuo ITO

National Institute of Advanced Industrial Science and Technology
Invited Speakers
Chikara OHTSUKI

Nagoya University

Toshihiro KASUGA

Nagoya Institute of Technology
Sponsors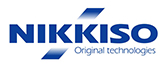 NIKKISO CO., LTD.